Vind het wel vet als je beetje vermogen uit je blokkie wilt persen, denk alleen upgraden naar een SB of BB goedkoper is.
'72 Charger // 318 with flowed 340 X-Heads // Edelbrock RPM Air Gap
Lunati Voodoo cam Duration 268/276, Lift .494/.513
Edelbrock Thunder Carb 500cfm // Hedman Headers
8.25 SureGrip Diff & 4.10 Richmond Gears
---
Site Admin
Posts: 7192
Joined: 21 May 2007, 15:15
Location: Het Wilde ZuidWesten
Contact:
Lijkt redelijk veel op de centrifugaal supercharger die ik ook heb liggen van Raptor. Echter is deze watergekoeld en de 'kast' heeft een geforceerde luchtkoeling. Komt uit Australië.
Perfect geschikt voor motoren tot ong. max 5 liter.
Zo'n systeem zal het verbruik met normaal gebruik niet snel ten goede komen vanwege de extra weerstand van de riem, maar op toeren zal zoiets zeker wel merkbaar zijn.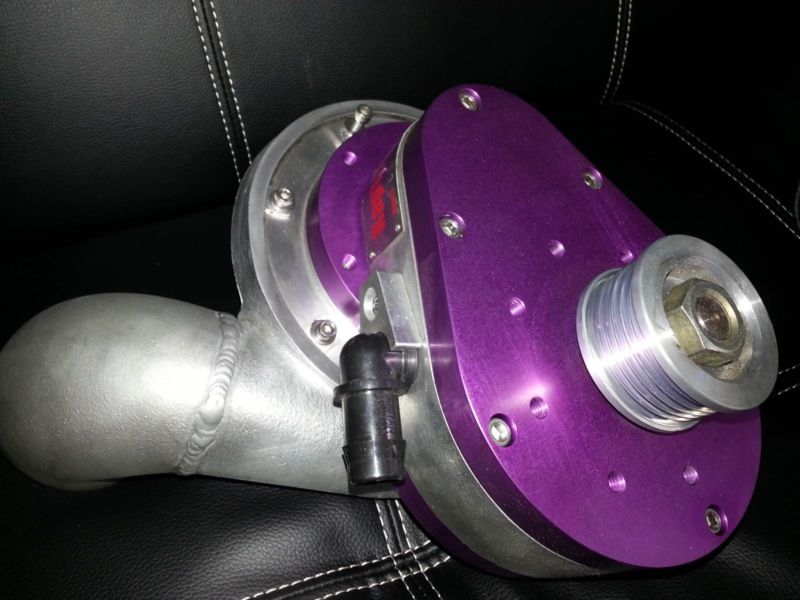 ---
/6 turbo is echter wél een goedkoop project. Een turbo van een 1,7 liter blokkie van de sloop en dan inlaat- en uitlaatspruitstuk bakken en gaan
---